!-index.html TEXT-> <!-UPDATE 2000.3.13->

In the Paddock

---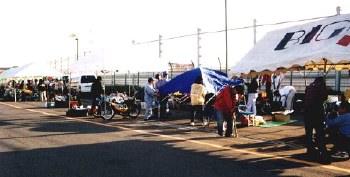 Every time the morning of TimeTunnel day is too glaring.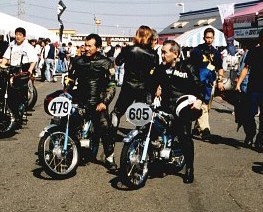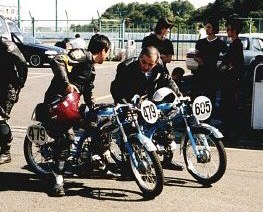 The first menu of the meeting is a parade. They are very nice Tohatsu Runpet that participate in the parade.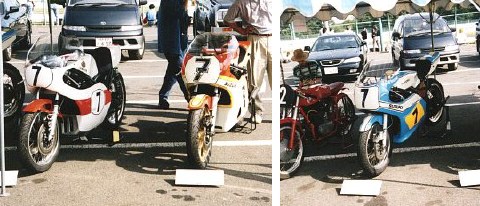 Some classic racers displayed.

---
An opening ceremony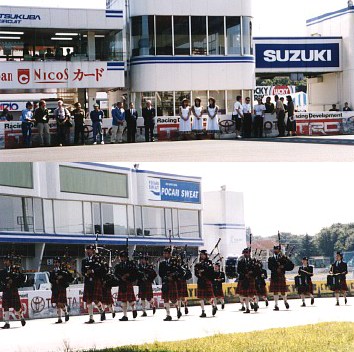 Opening ceremony began. Officials drew together. Every year, ceremony begins with the performance of the bagpipes.


A guest from England




TimeTunnel invited the great rider Mr.Ian Plumridge and his wife Ria. Ian made the biggest impact in 1963 Isle of Man TT. He rode production racer Honda CR110. And he finished six place mingled with a large number of works machine. Anyone understand It was a hard work.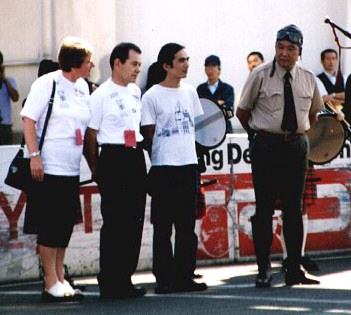 From left to right. Ria Plumridge, Ian Plumridge, translator, Kunihiko Yoshimura (the president of TimeTunnel)

---
Bridgestone tyre shop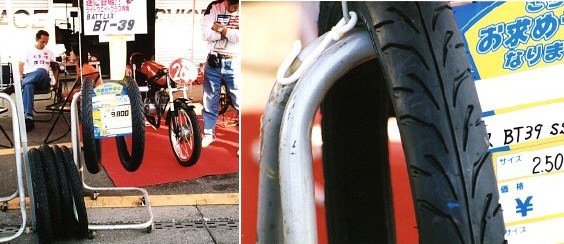 Bridgestone tyre Co. released new tyre for the classic racing motorcycle. The tyre called BT39SS Size is 2.50-18. Left inside is Asao Kanai. He is the a chief of Bridgestone tyre racing service. He planned and developed this tyre. He's confident in this tyre.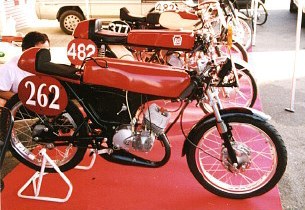 Asao participating Ultra Light weigt class. Of course, He installed this tyre with his racer. #262 Bridgestone GB-1. He made this racer by myself.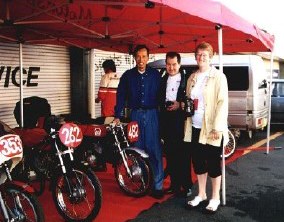 He provides Ian 2.00-18 and 2.25-18 tyre for 50cc racer.


back to

1999 Time Tunnel